Open Water Swim Buoy | Double Air Chamber | Swimming Dry Bag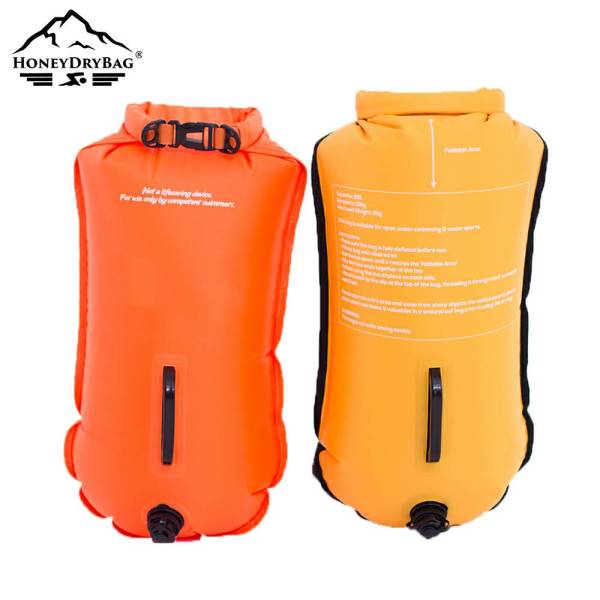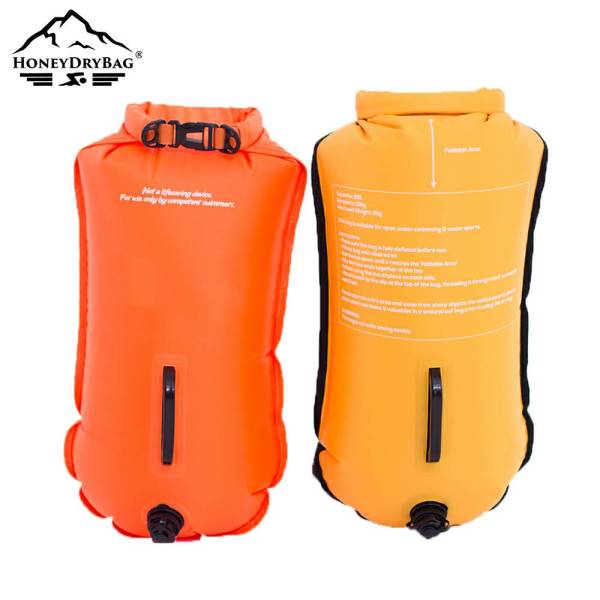 | | |
| --- | --- |
| Categories | Swim Buoy |
| Brand | HoneyDryBag |
| Model | S40002 |
| Material | 0.35mm 190T Nylon with 0.25mm PVC Film |
| Color | Customizable |
| Flat Size | 36cm x 72cm |
| Inflatation Size | 54cm x 35cm x 27cm |
| Volume | 28L |
| Max Capacity | 9kg |
| Net Weight | 630g |
| Update Time | October 4,2023 |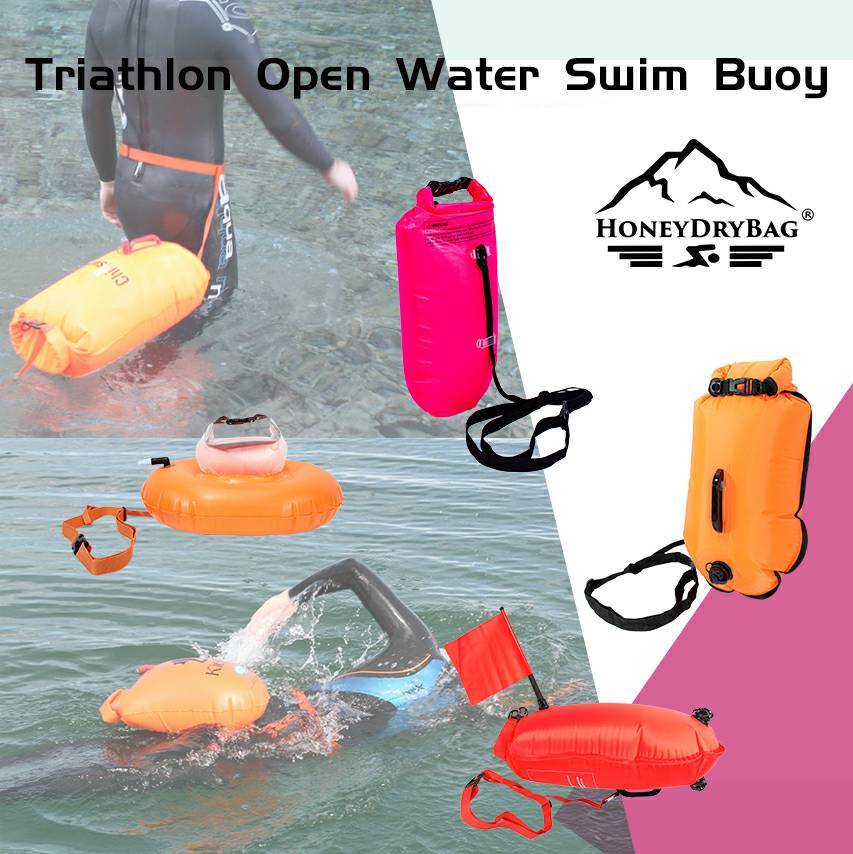 A swim buoy is a swimming aid used for open water swimmers to ensure their safety. Its high visibility makes swimmers detectable by
coming traffic and positionable when in need of rescue. Its floatability gives swimmers a hand to float and take a rest. What's
more, most swim buoys also provide a storage part to compensate for the lack of lockers in open water swimming.
Product Name

Double Airbags and Handles Swim Buoy with Storage Bag

Material

190T Nylon with 0.35mm PVC base & 0.26mm PVC film

Model

S40002

Dimension (tiled)

36cm x 72cm

Dimension (inflated)

54cm x 35cm x 27cm

Volume

28L

Net Weight

630g

Max Capacity

9kg

Package

PE Zipper Bag

20 pcs per CTN

MOQ

300

Carton GW

13kg

Carton Dimension

50cm x 40cm x 35cm

Highlights

Double air chambers

Double handles

Double-layer valve

Large Storage Capacity

Please contact us for customization options.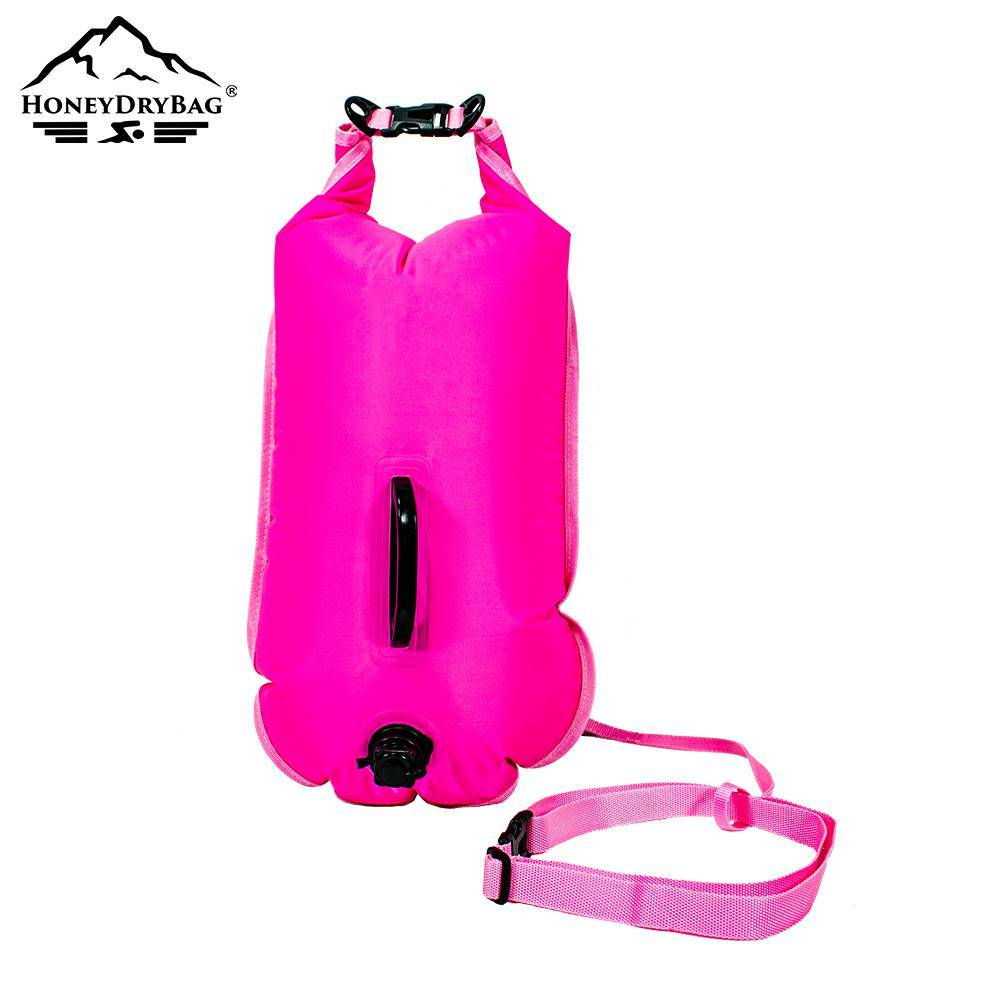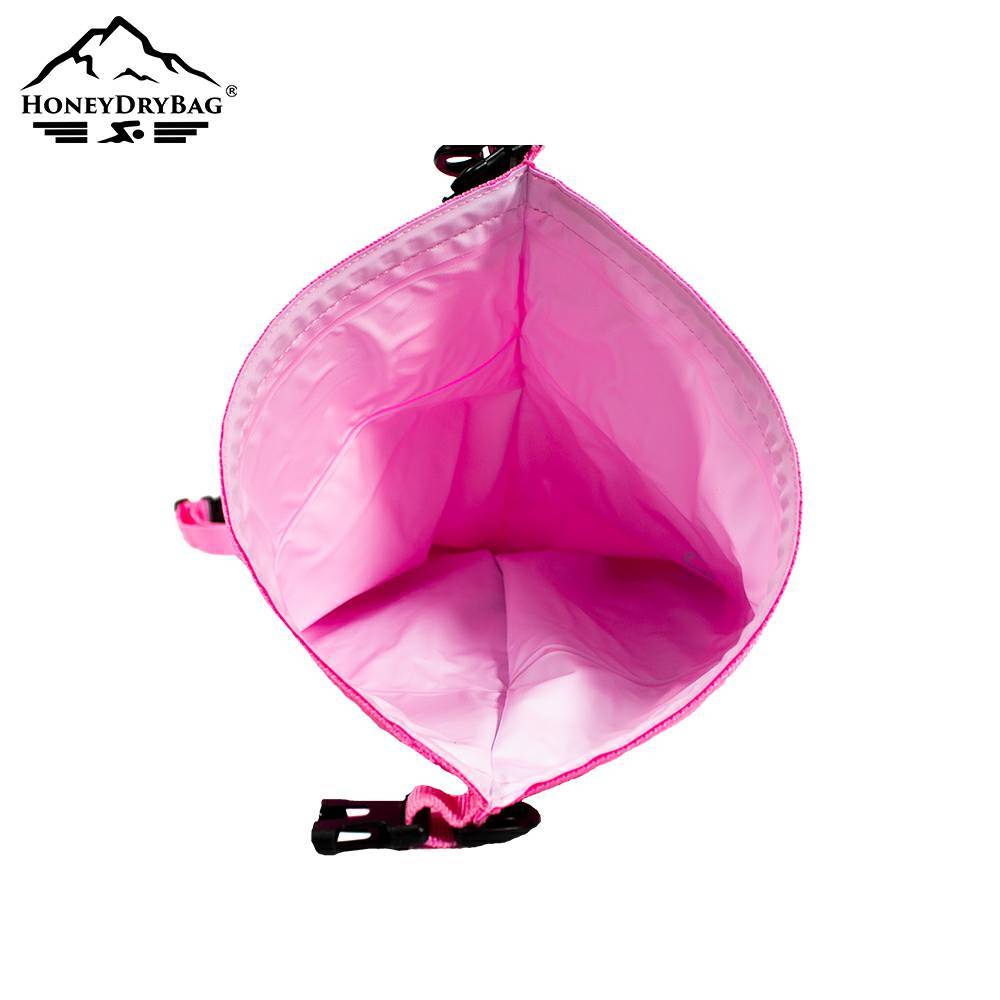 Featuring a large storage compartment, the swim buoy can store up to 9 kg of personal belongings during swimming.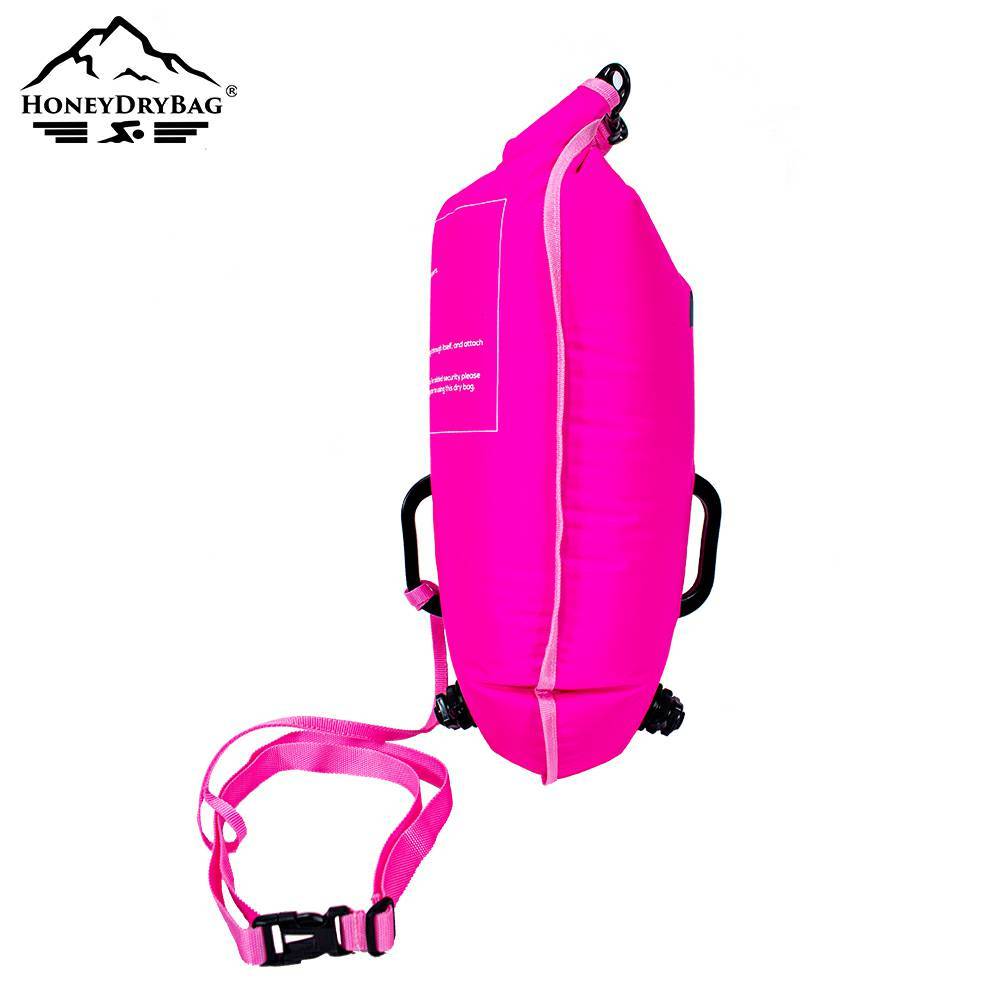 Double air chambers, separated from the storage part, provide more buoyancy and the possibility to keep afloat should one chamber get accidentally damaged.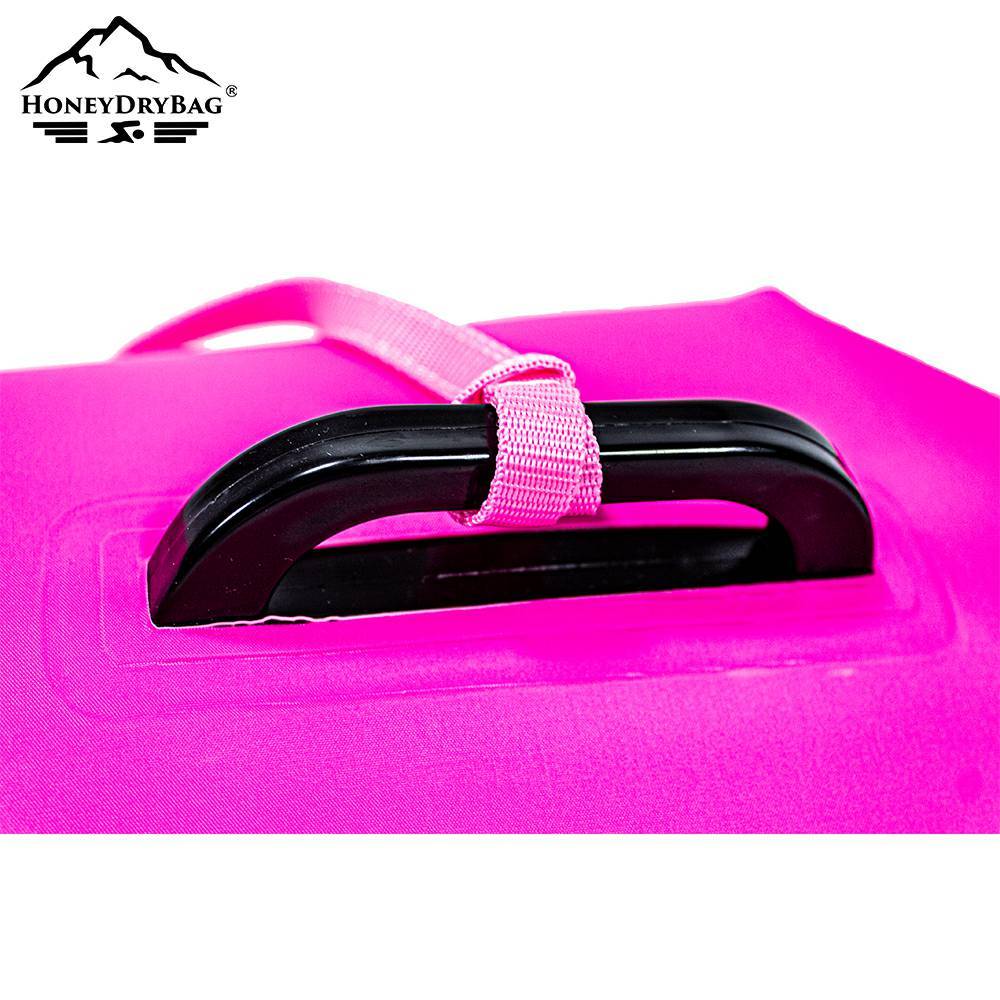 Plastic handles on both sides to attach waist straps on them.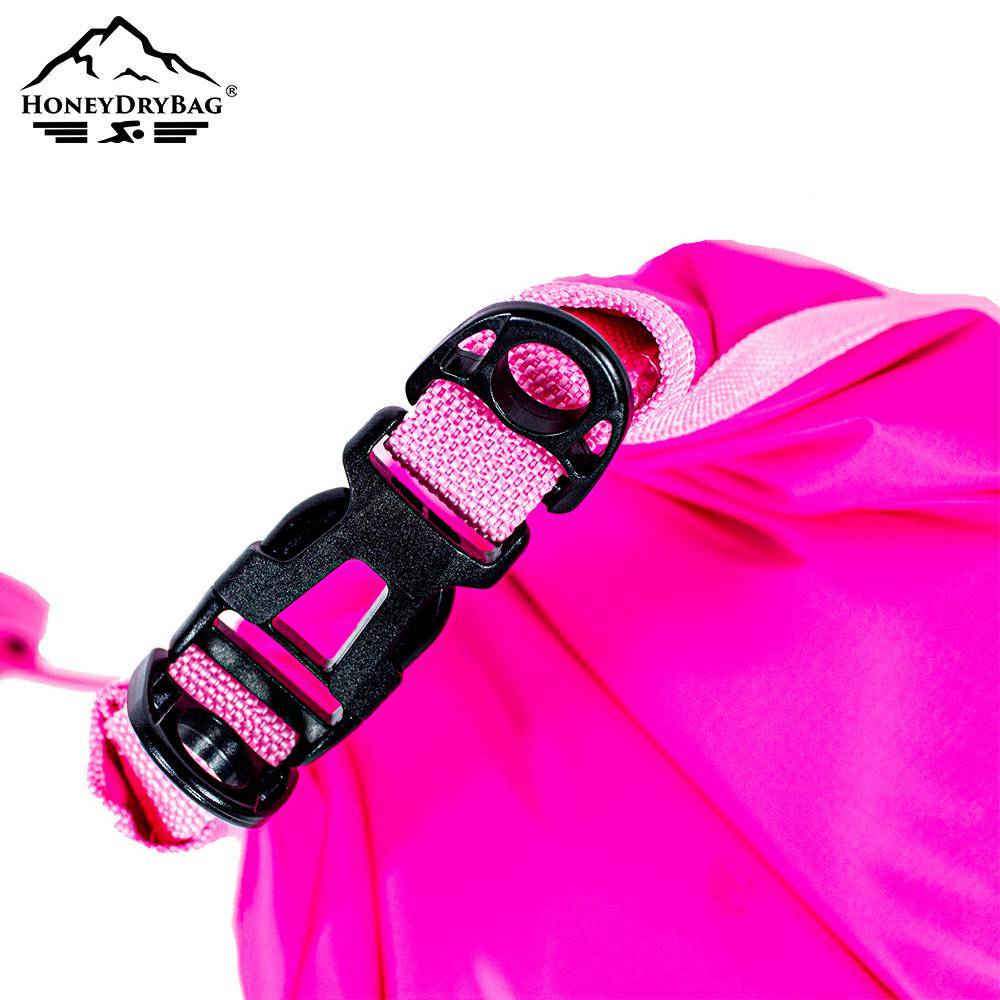 A strong clip buckle and a waterproof roll-top sealer keep the items inside the storage dry.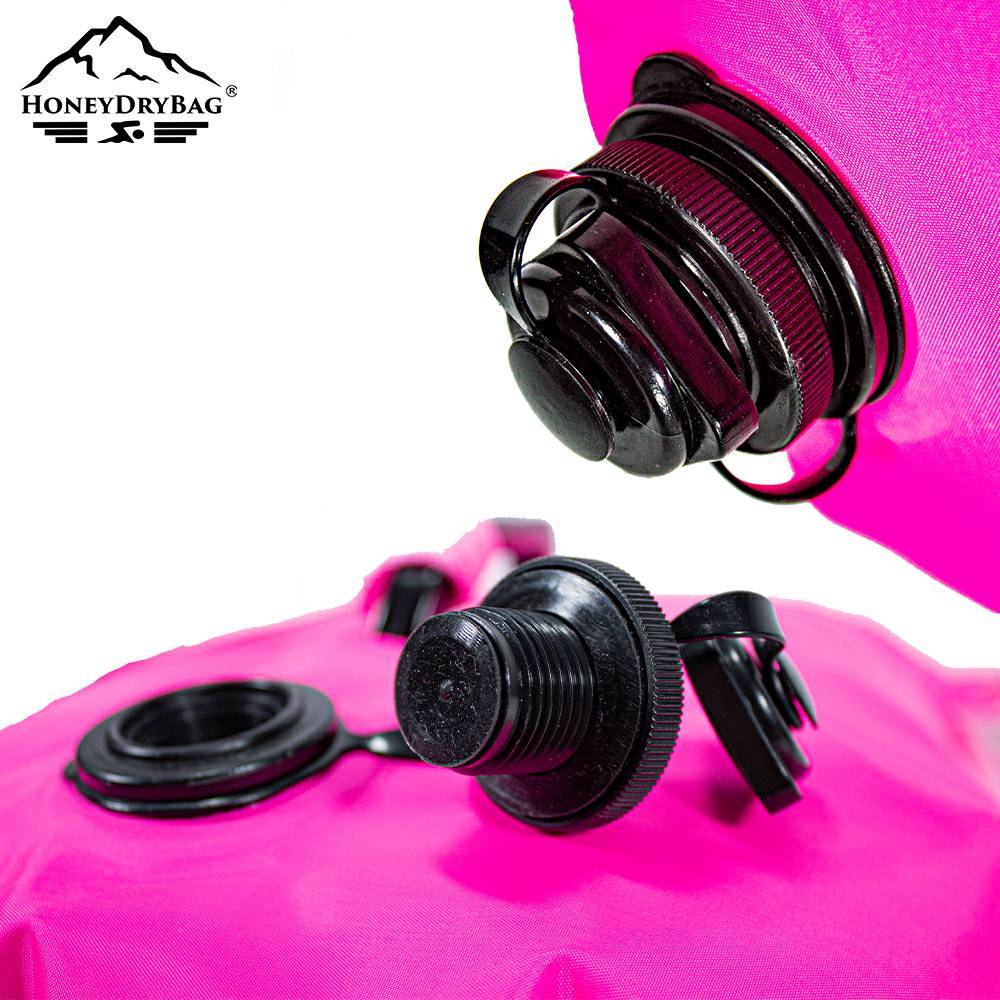 The double-layer valves prevent air inside the chambers from leakage and provide comfort to inflation and deflation.
We offer a wide range of customization options for our clients, including OEM and ODM services, in order to better serve our clients' demands. This includes but is not limited to color, size, printing, feature, design, and packaging.
For details regarding customization, please
contact us
directly.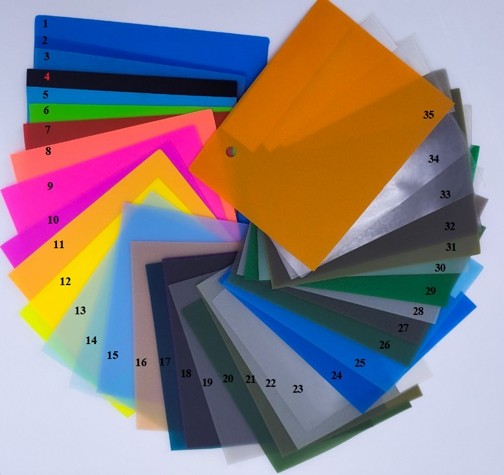 Color
A wide range of colors is available for our products. Order bulk products with the particular colors you demand.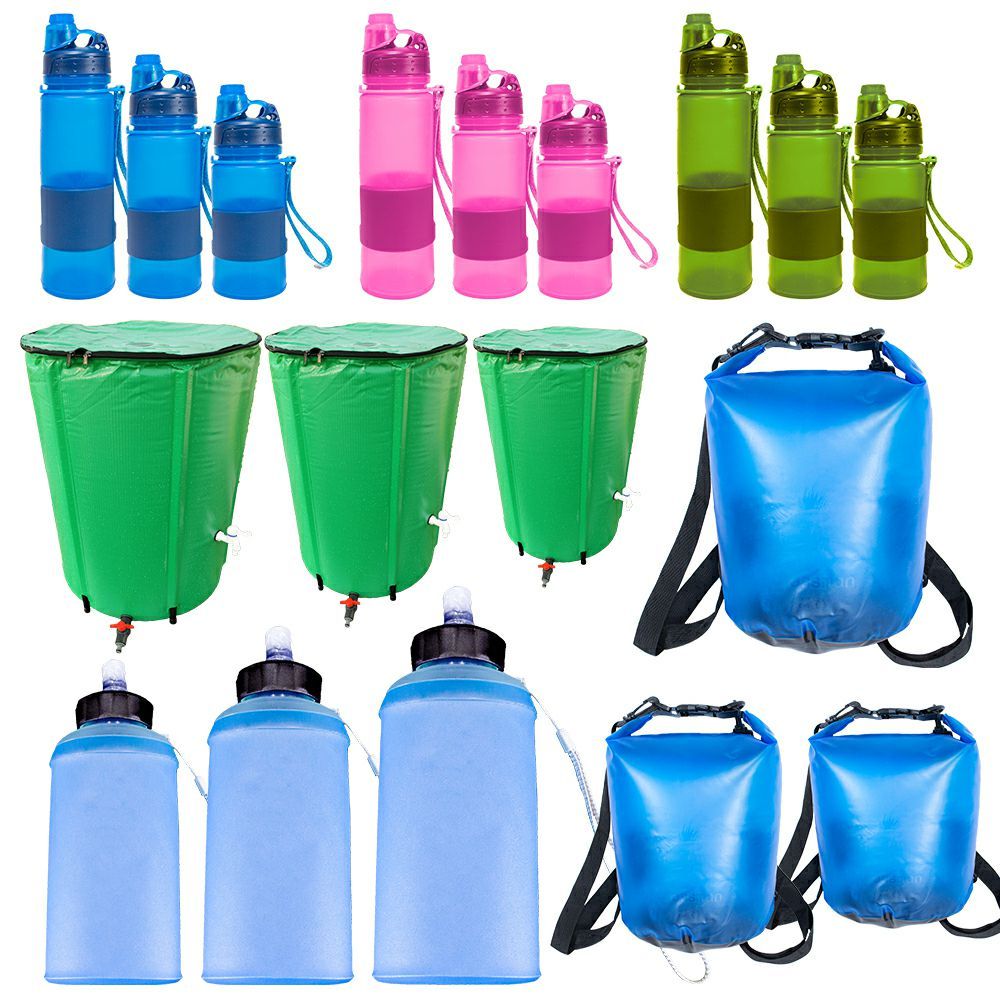 Size
Pick sizes that would best suit your own customers. If you want customized dimension, let us know.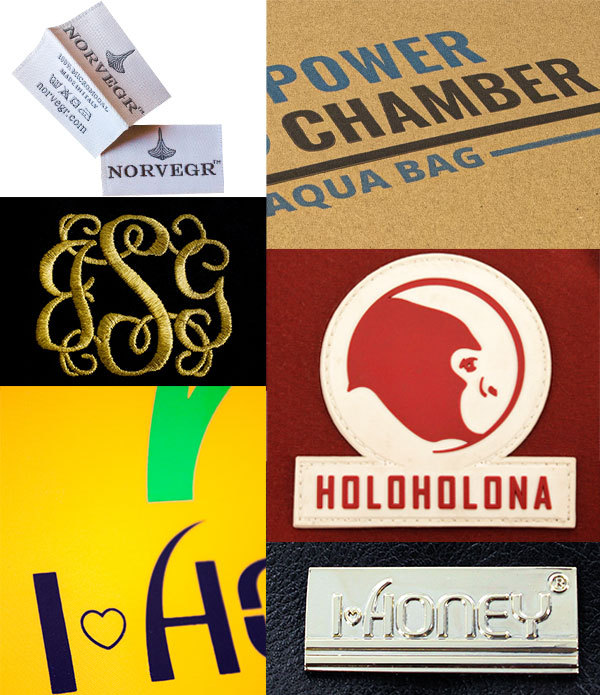 Logo
Print your own logo at the locations you desire. If you are uncertain what your logo would look like on the products, our media team will help you with photoshopping.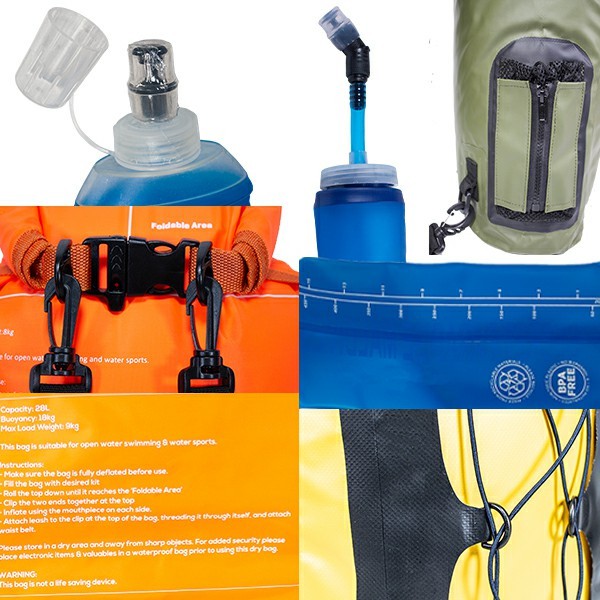 Feature

Feel free to ask if you want a specific feature on the products. This includes but is not limited to: printings (like indicator on a flask or warning on a swim buoy), add-ons (like pocket on a backpack or whistle on a swim buoy), etc.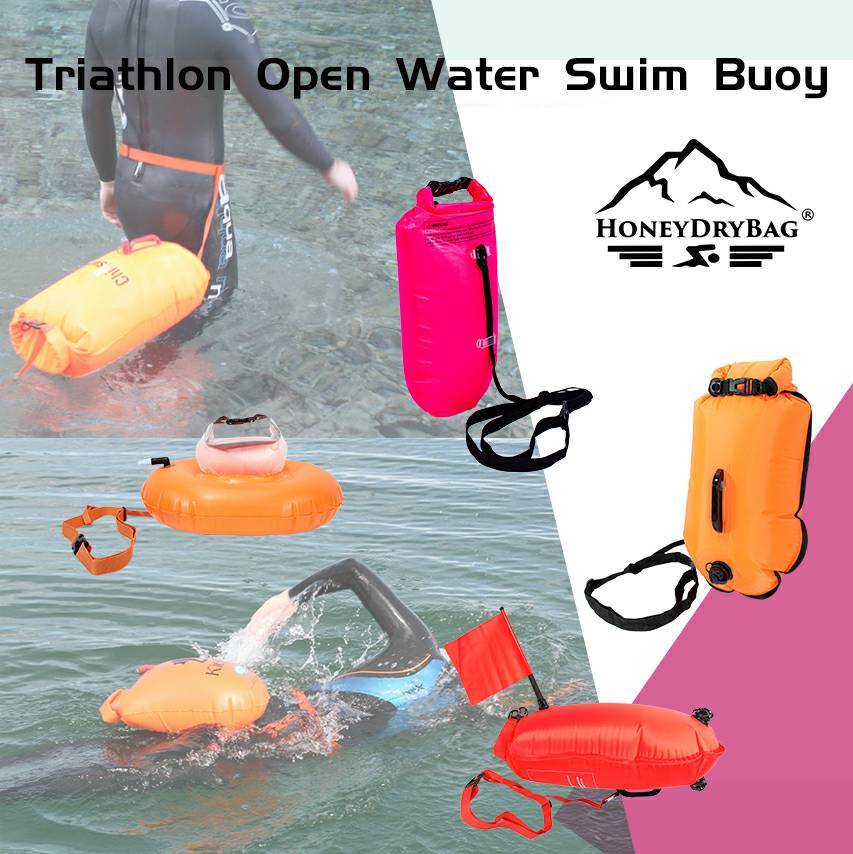 Design

Choose a design from our different models, or send us your own design if you wish. OEM and ODM are both welcome.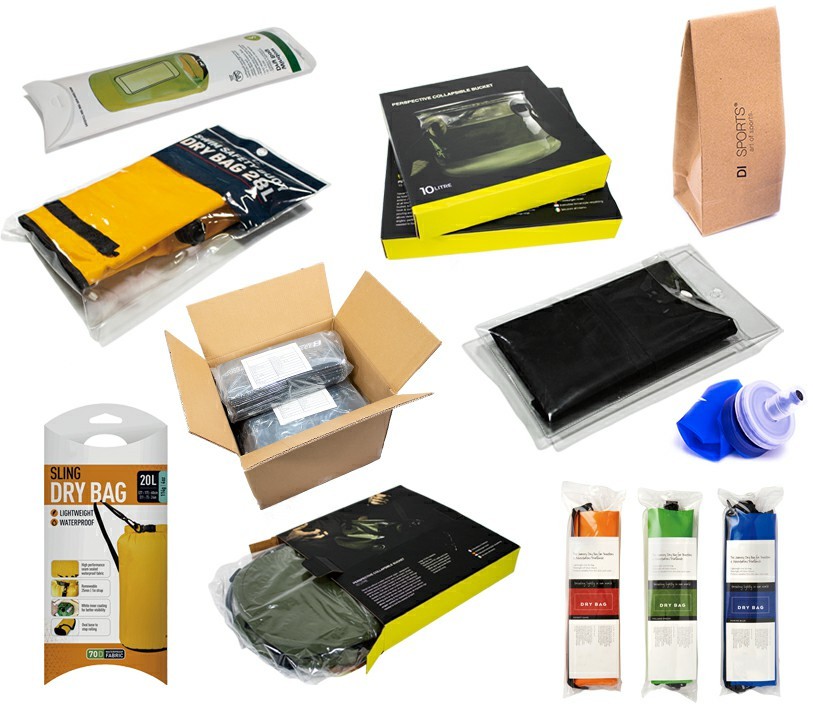 Packaging
We offer various packaging options. Examples include PE bag, PVC bag, plastic box, paper box, etc.
Our Services
Customization Service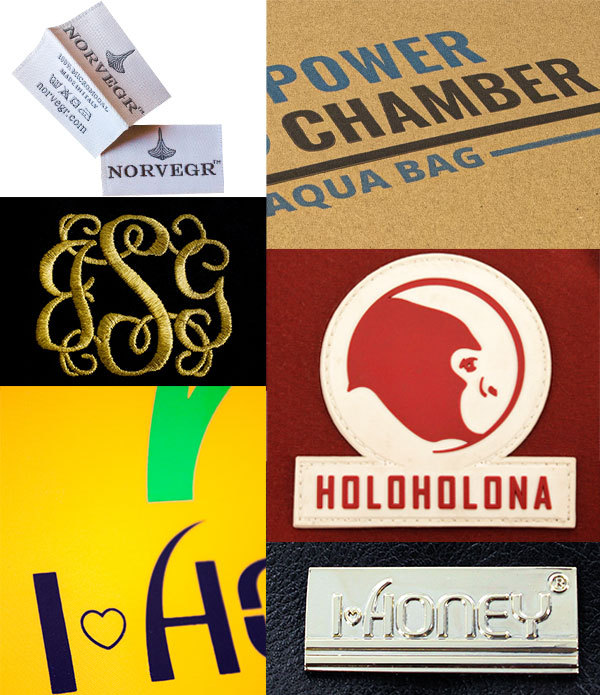 We manufacture products printed with our customers' own logos with a variety of options available. We are also able to add customized texts or patterns to the product or package. Send us your logo if you are uncertain and our media team will show you how it looks on the products.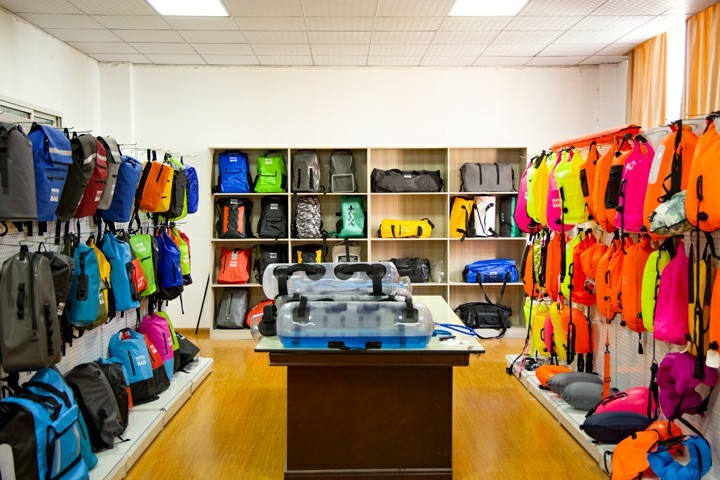 We provide OEM and ODM services for our customers. Please send us your design and requirements to us, and our research and development team will study it and conduct a solution for our production team to put into practice.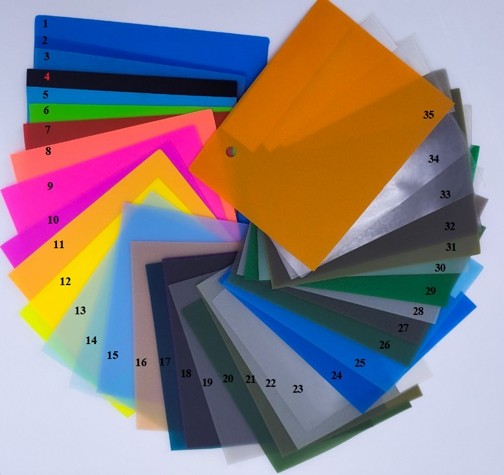 Besides OEM and ODM, the other features like color and size are also fully customizable. We use Pantone swatches to determine the colors of our products. Please contact us for the details regarding each product.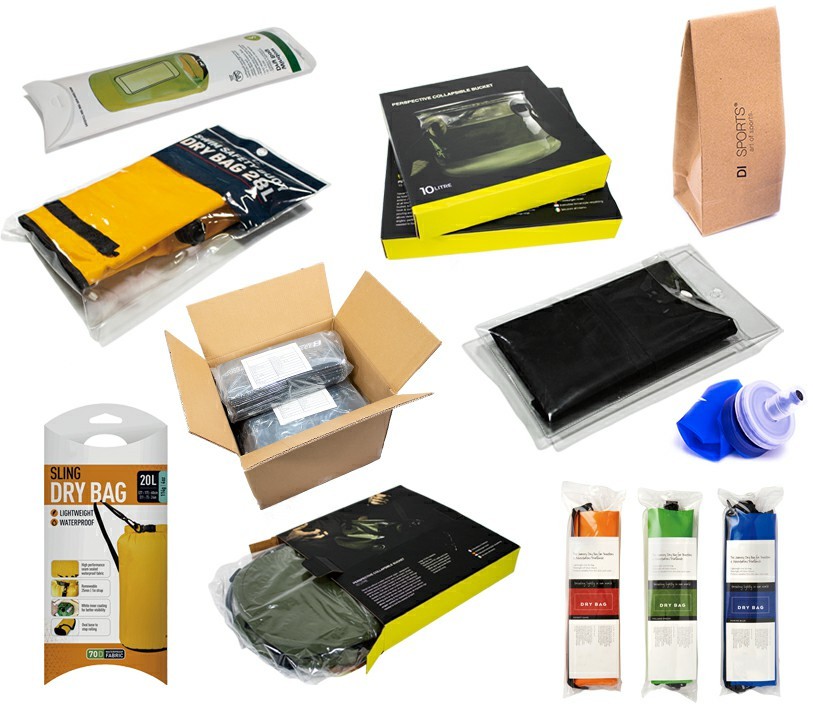 We offer a wide range of packaging options. Examples include PE bag, PVC bag, plastic box, paper box, etc. The packages can also be customized with logos, texts, and patterns from our customers.
Our Services
Production Capability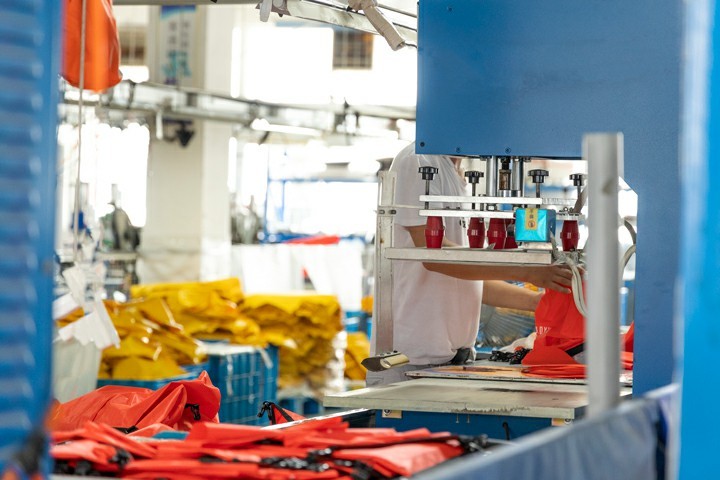 We offer existing and customized samples for our customer to test their designs and inspect our quality. Customized samples usually take about 7 days to manufacture and in-stock samples can be shipped immediately. The sample fee will be refunded when our customers make the bulk order.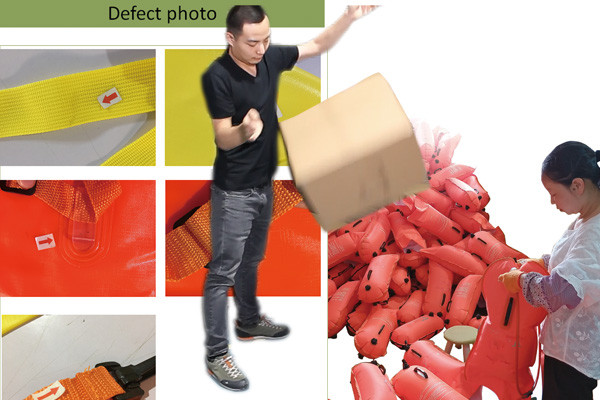 We have a professional QC team that inspects raw materials, samples, semi-finished products and final products. An inspection report will be provided to our customers. If our customers have requirements for specific examinations, we will arrange for designated labs and deliver our samples/bulk products there for examination.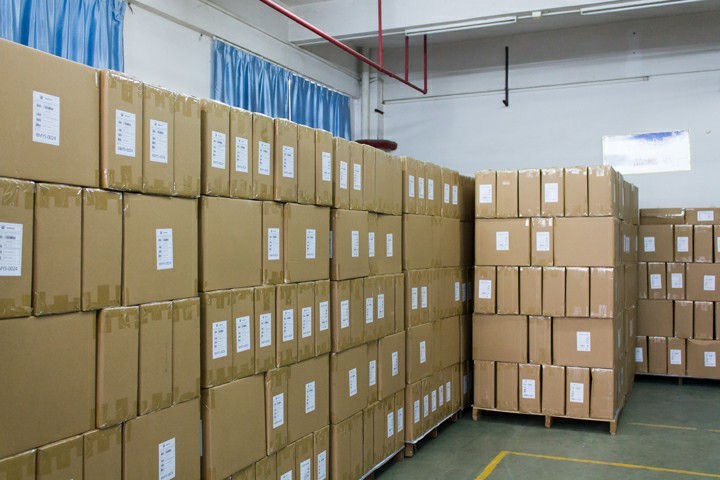 Bulk order usually takes 30 to 35 days to manufacture (longer during the Chinese New Year). We will keep our customers informed during the mass production stage. We keep track of changes in international logistics circumstances and suggest to our customers the best shipping methods depending on how urgent their orders are.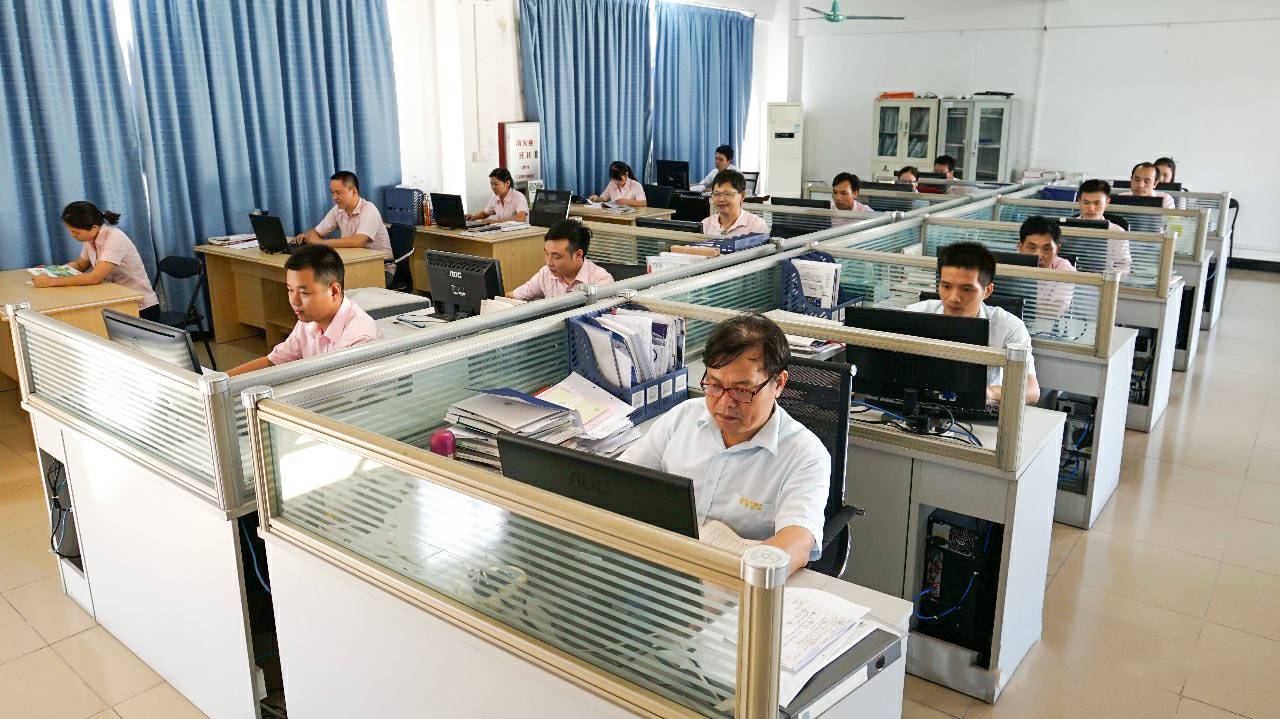 We have an aftersales team that collects feedback from our customers and deals with complaints. They work independently from other departments to convince our customers and maximize their purchase experience. Thanks to your feedback, we continuously conclude and improve our performance.